Exploring the potential of digital adoption for family business leaders
Evolve Digital is designed for leaders of small Family Businesses seeking to explore how digital technology can enhance their business to improve productivity and create a sustainable future. This online programme provides business leaders with the leadership capabilities required to explore the potential that new technologies may bring to their business, to remain competitive and meet the needs of the next generation.
The programme will be delivered online (approx 10-12 hours per month for 3 months) and will provide you with the tools to:
Create a strategy to future proof your business
Prioritise areas where digital technology can transform your business
Undertake a project in your own business, to test out new digital ideas and accelerate digital adoption
Gain leadership skills and confidence to drive change and create competitive advantage
This programme forms part of a national research study which will inform evolving UK government policy on the needs of small family businesses. Designed by Lancaster University Management School, delivered by Enterprise South and fully-funded by Innovate UK and Department of Business, Energy and Industrial Strategy (BEIS).
Next cohort start date: 22nd April 2021
What's Involved?
Successful applicants will be randomly allocated to one of two offerings. Business leaders will either take part in an online interactive cohort, where they will benefit from being part of a peer learning group with sessions led by business experts or they will have access to an online platform which hosts a series of practical materials, including toolkits, relevant articles and other information, which take them through a self-directed learning journey to evolve their business.
Setting the strategic context
Explore technological / digital futures and identify your current business direction towards digital technology. Develop strategic objectives to drive digitalisation for your business.
Identifying digitalisation opportunities
Establish where value is lost in the business and identify where digitalisation can enhance and add value.
Digitalisation in action
Develop a sprint project to test ideas and break down barriers to adopt digital technology in the business.
Leading towards technological change
Develop a change management framework to engage staff in implementing digitalisation.
Practical content delivered online (approx 10-12 hours per month for 3 months), designed by leading academics and business experts
Develop your leadership capability to ensure your family business evolves and is future proofed for the next generation
Identify where digital technology will evolve your business to be more productive
Increase your confidence to make better business decisions and improve your competitiveness
Help inform evolving government policy on the needs of small family businesses
"We are pleased to have been selected by BEIS and Innovate UK to design and deliver this innovative programme which will give hundreds of family businesses a much-needed boost to better understand digital technology, cut through its complexity and get to grips with the benefits that technology can offer. This will help ensure family businesses grow and thrive for generations to come." Leigh-Sara Timberlake, CEO
Costs & Eligibility
This programme is fully-funded by the Department of Business, Energy and Industrial Strategy (BEIS) and available to eligible businesses;
Small family business based in South East of England
From any business sector, employing between 2 and 50 people
Business has been operational for at least one year
Participant must be family member/owner of business
Must not be already using 3 or more specific technologies*
*Examples: accountancy software, e-commerce transactions, payment technologies such as e-invoicing, cloud based computing, customer relationship management (CRM) software, supply chain management (SCM) software, HR management systems (HRM) software, enterprise resource planning (ERP) software
To discover more about the programme, please get in touch with us.
For further information about Evolve Digital, please register your interest and one of the team will contact you as soon as possible. If you would like to apply today, please complete the online application form.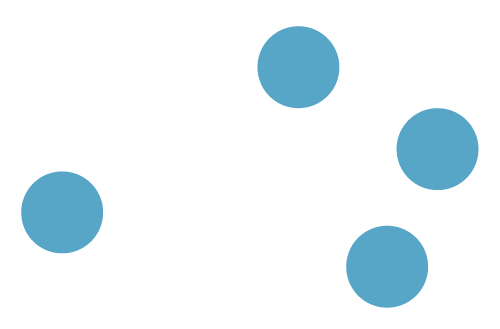 Business South
Solent Business Centre
343 Millbrook Road West
Southampton
SO15 0HW